Corn Flour | Italian with Corn Germ - Professional, Additive-free - Ideal for Cornbread
100% secure payments
Discover the authentic taste of our Fumetto Cornmeal with Germ, made by milling ancient varieties of corn. The presence of the corn germ enriches the flour with nutrients, making it an excellent choice for those seeking a gluten-free diet.
Perfect for preparing a variety of dishes, from polenta to tortillas, our flour enhances any recipe with its unique taste. Available in 1 kg, 5 kg, and 25 kg formats, it suits all needs, from household use to commercial application.
Don't miss the opportunity to discover the goodness of our Fumetto cornmeal - buy now and be inspired by its versatility!
Cornmeal with Germ, Fumetto – An Authentic Product from Puglia


Our Cornmeal with Germ, Fumetto, comes from an ancient native variety carefully grown in the fertile lands of Puglia. This cultivar, without a specific name, represents the history and tradition of our territory.


Cylinder Milling to Preserve Quality


Our cylinder milling process preserves all the nutritional characteristics of the corn. At the heart of our company philosophy is the decision to fully preserve the living corn germ, without subtracting it, and to create our flours without adding any kind of artificial or chemical additives. The integrity of the corn germ gives our flours significant nutritional properties, positively influencing the cooking of the product and the ability to absorb liquids. The result is a genuine and healthy product, perfect for a balanced diet.


The Importance of Non-GMO Grains in Our Modern Agriculture


Despite technological progress, the modern grains we cultivate in our fields remain non-GMO, respecting agricultural tradition and preserving the biodiversity of our ecosystem.


Fumetto Cornmeal: 100% Natural, Possible Traces of Soy, Mustard, and Lupin


May contain traces of Soy, Mustard, and Lupin.


Without Additives


Our flours are free of any additives, reflecting our commitment to providing natural and genuine products.


Expiry


To be consumed within 6 months from the production date


Gastronomic Indications


Fumetto cornmeal is a particular type of very fine corn flour, finer than semolina or polenta. It is often used in sweet and savory recipes for its ability to bind ingredients and provide a soft texture. Here are some gastronomic indications for the use of Fumetto cornmeal:


Cornbread: Cornmeal is the main ingredient of cornbread, a typically American bread also appreciated in England. It has a sweet and earthy flavor that makes it ideal to accompany stews or soups.
Cornmeal Cake: Cornmeal can be used to make cakes or desserts, adding a unique texture and a slightly sweet taste. It is ideal for adding variety to traditional desserts.
Cornmeal Pudding: This is a traditional dessert in the British Isles, especially in Jamaica. The consistency of the cornmeal makes it perfect for puddings, giving them a dense and satisfying texture.
Cornmeal Muffins: These small corn cakes can be sweet or savory and are perfect for breakfast or a snack.
Cornmeal Breading: Cornmeal can be used to bread fish, giving a crispy and golden crust. This is particularly useful for classic English fish and chips.
Cornmeal Cookies: Cookies made with cornmeal have a slightly coarser texture than those made with wheat flour, which can add a pleasant contrast to tea or coffee.
Cornmeal Porridge: A variation of classic English porridge can be made with cornmeal, providing a substantial and nutritious breakfast.
Polenta: Fumetto cornmeal is the main ingredient for polenta, a rustic and comforting dish common in northern Italy. Fumetto cornmeal has the ability to absorb a lot of water, allowing for the formation of a dense and nutritious mash that can be served as a side dish or as a main course.
Gluten-free Shortcrust Pastry: Fumetto cornmeal can be used to make a gluten-free shortcrust pastry for pies and tarts. Once again, the result will be different from that obtained with wheat flour, but Fumetto cornmeal offers a pleasant variation of taste and texture.
Frying Batter: Fumetto cornmeal can be used to create a light and crispy batter for frying. This is particularly useful for frying fish and vegetables.
Tortillas and burritos: Although not traditionally Italian, tortillas and burritos made with Fumetto cornmeal can be an interesting addition to the menu. Fumetto cornmeal gives these dishes an authentic flavor that cannot be obtained with wheat flour.
Cornmeal Gnocchi: In some regions of Italy, gnocchi can be made with Fumetto cornmeal. These gnocchi have a unique texture and a pronounced corn flavor.
Tamales: Tamales are another traditional Mexican dish that requires the use of Fumetto cornmeal. The flour is mixed with water and fat to form a dough that is then filled with meat, cheese, or fruit, wrapped in corn leaves, and steamed. The distinctive flavor of the corn goes well with a variety of fillings.
Gorditas: Gorditas are small corn cakes that are fried and then filled with a variety of ingredients. Fumetto cornmeal gives them the ideal texture, sturdy enough to hold the fillings but soft enough to be enjoyable to eat.
Chalupas: Chalupas are similar to gorditas, but are usually formed into a concave shape to contain the filling. Fumetto cornmeal is perfect for this purpose, as it can be easily molded.
Atole: Atole is a sweet and thick drink made with Fumetto cornmeal, sugar, and cinnamon. Fumetto cornmeal gives the drink its distinctive consistency.
Sopes: Sopes are another type of thick tortilla that is usually fried and then filled with a variety of ingredients. Fumetto cornmeal is ideal for forming the sturdy base needed to hold the filling.
Pupusas: Although technically originating in El Salvador, pupusas - thick tortillas stuffed with meat, cheese, or beans - are also popular in Mexico.

Fumetto cornmeal provides the ideal consistency for these delicious sandwiches. Always remember to replace Fumetto cornmeal in a 1:1 ratio with wheat flour in recipes, unless the recipe indicates otherwise. Also, since cornmeal has no gluten, a binding agent such as xanthan or guar gum may need to be added when replacing wheat flour.


Type of Dough and Suggested Processing


Fumetto cornmeal can be used in many types of dough and processing. Here are some general indications, keeping in mind that each recipe may have specific requirements. Sweet Dough: Generally, sweet doughs with Fumetto cornmeal are similar to sweet doughs with wheat flour. It might be necessary to add a little more liquid to compensate for the absorption of the cornmeal. Usually, for sweets there is no need for leavening, but you can use a baking powder or baking soda to give a leavening to the dough.


Dough for Breads and Flatbreads: Use of Cornmeal and Yeast for Gluten-Free Bread and Flatbread


Dough for Breads and Flatbreads: To make bread or flatbread with Fumetto cornmeal, a mix of cornmeal and wheat flour is often used because cornmeal does not contain gluten, which is necessary to create the structure of bread. In this case, you can use a yeast (fresh or dry), with a leavening wait usually between 1 and 2 hours, depending on the amount of yeast and the temperature of the environment.


Guide to Hydrating Cornmeal: Tips for Achieving Desired Consistency in Bread and Flatbread Preparation


Regarding hydration, it is difficult to give a precise value because it depends on the specific recipe and the type of cornmeal. In general, cornmeal tends to absorb more water than wheat flour, so you might need to increase the amount of liquids a bit. Hydration between 65% and 85% might be a good starting point, but adjustments may be needed.


Leavening Times for Dough with Cornmeal: Considerations on Fermentation and Tips for Optimum Leavening


For direct doughs with leavening, times can vary greatly depending on the amount of yeast and the temperature of the environment. In general, you might need to wait from 1 to 2 hours for good leavening. Remember that cornmeal does not rise in the same way as wheat flour due to the absence of gluten, so the dough might not double in volume like a wheat dough.


Optimal Storage for Long Lasting Freshness


Thanks to the presence of the corn germ and the higher presence of fibers, the finished product with our Fumetto cornmeal stays fresh longer. You can store it at room temperature or in the freezer, in the case of precooked and frozen products. To best maintain the flour, we recommend a temperature between 20 and 22 degrees, with relative humidity between 65% and 68%.


Cornmeal with Germ, Fumetto – The Perfect Choice for Your Dishes


Choose our Fumetto cornmeal to create authentic and delicious recipes. Ideal for desserts, bread, polenta, sauces, and much more, it offers the opportunity to bring to the table the genuine flavor of Puglian tradition. With our commitment to sustainability and quality, Cornmeal with Germ, Fumetto, represents the perfect choice for those who love good food and care about health.


Fumetto Cornmeal Formats Available


Fumetto cornmeal is produced and sold in various formats to suit the different needs of consumers. Here are the details:


1 kg Fumetto Cornmeal: This conveniently sized pack is ideal for household use. Perfect for families who use Fumetto cornmeal regularly in their recipes, but also for those who want to experiment with new dishes.
5 kg Fumetto Cornmeal: This medium-sized format is designed for those who use Fumetto cornmeal very frequently or for small businesses such as restaurants and bakeries. It offers an excellent balance between convenience and quantity.
25 kg Fumetto Cornmeal: The largest format is intended for commercial use. Ideal for restaurants, bakeries, and other businesses that need large quantities of high-quality Fumetto cornmeal.

Discover the Unique Taste of Our Fumetto Cornmeal!


We invite you to discover the authentic taste and versatility of our Fumetto cornmeal. Produced with the best corn kernels, our flour is the ideal ingredient to bring a breath of creativity to the kitchen, allowing you to prepare a wide range of tasty dishes. Whether you're looking to create creamy, comforting polenta, delicious cookies, a crunchy breading, or unique-tasting gluten-free bread, our Fumetto cornmeal is the ingredient for you. Don't miss the opportunity to elevate your dishes with the unmistakable taste of our Fumetto cornmeal.
Buy it today and let yourself be inspired by its versatility and unique taste!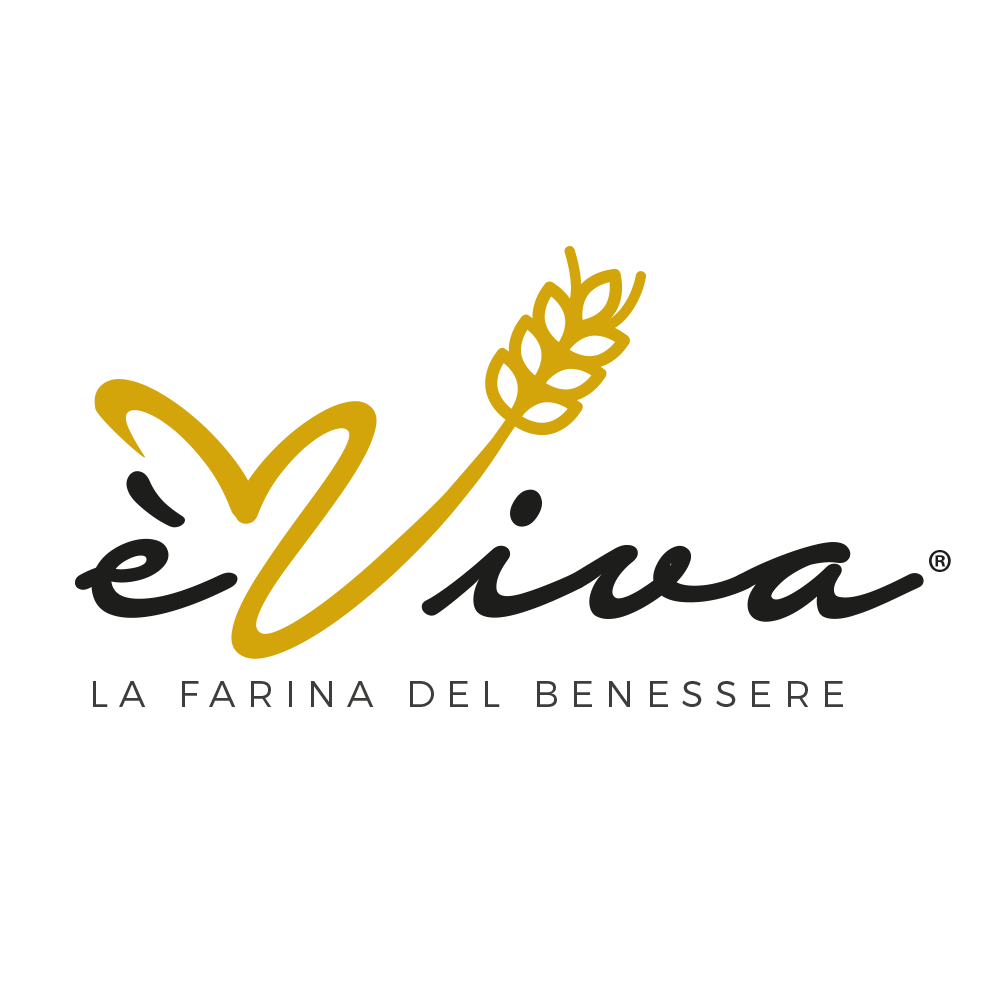 Data sheet
Weight

1 KG

For

Impanature
Polenta
Tortillas
Specific References
ean13

8056477660508
No customer reviews for the moment.