Become an èViva Affiliate - Join Our Wellness Revolution!
Are you trying to elevate your business in the fields of baking, pizzerias, pastry or pasta making? Are you searching for completely natural flours and semolina to stand out in the market and respond to the increasing demand for healthy and digestible products? Our offer is tailored just for you.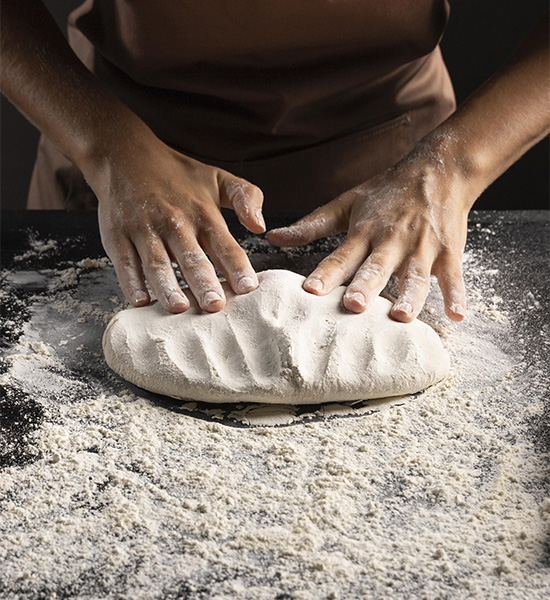 Who our offer is aimed at

As an èViva affiliate, you will have the opportunity to make a difference in your sector, with a brand that symbolizes determination, a passion for natural and organic products, and the ability to build strong and lasting relationships with customers. We're looking for professionals with interpersonal skills, a strong motivation, and an unending desire to grow.

What we offer you as an èViva affiliate?
License to use the èViva brand, symbol of wellness, for the duration of the contract;
Custom price list with exclusive purchasing conditions;
The opportunity to meet the needs of a market increasingly oriented towards natural, digestible flours, also suitable for those with gluten sensitivity;
The chance to stand out in a market demanding innovation and quality;
Centralized marketing campaigns* to increase your brand's visibility;
Support in organizing events and activities at your sales point*;
Sales support to acquire new customers through our web and social channels*;
A 2-year commercial agreement, renewable in the absence of termination, with no penalties in case of early termination;
Territorial exclusivity, to guarantee your space in the market;
Possibility of training at your premises*.
(Services marked with an asterisk are chargeable)
Contact us today

Take the opportunity to become part of the èViva family, promoting health and wellness through your products. Contact us today and join our wellness revolution!